We have been creating outstanding events and conferences for 35 years





When we started the business 35 years ago, the corporate event industry was just starting to take off. We were thrilled by the prospect of being able to help clients come up with great event ideas and produce them successfully, and we've been doing this ever since.
Over those three decades, a few key developments in corporate events have influenced our work: the rise of digital media, social media marketing becoming the norm and incredibly influential, the increased importance of sustainability and environmentalism.
In the 1990s, events were not as big of a production. They consisted of renting out space and getting creative with food and drink options. As conferences became more popular in the 2000s, venues began to grow into massive spaces that accommodated groups of thousands of people without being overcrowded at all!
A few people typically planned events. They would create their event logos, pick the menu options, and make sure that there was enough space for everyone to sit comfortably at tables.
We have evolved with the event industry, and our clients receive the best in service and expertise because of it. We're always on the lookout for new ways to work with clients to create better conferences, trade shows, product launches, or other types of events.
With us on your side, there's no need for stress or worry when planning an event. We're a one-stop event planning shop with everything you need under one roof – knowledge and attention to detail means we can help spot things you might not have thought about. Let us handle the logistics while you focus on motivating and inspiring your audience.
Contact us today so we can start planning the perfect event for you!
We're a full service event production company with experience across all aspects of the industry
We partner top brands to bring their vision to life in an extraordinary way
We are looking forward to many more successful collaborations
Why choose Surtees corporate event services
Event and conference organiser
We are so glad you found us! We are a full-service event planning and production company that strives to make your event memorable and inspiring. We have 35 years of experience in the industry, and we know all the tricks to guarantee success.
We are small enough to provide personal attention, yet large enough to handle any size of event. We have in-house staff who can take your vision from concept through to completion. Our team understands the ins and outs of every venue we work with so that you don't need to worry about a thing!
We provide outstanding event management services to clients throughout the UK. We are passionate about our work and dedicated to your success, whatever the event size
There's no limit to what we can do together. Contact us today so we can start planning the perfect event for you!
"Surtees have been instrumental in supporting us to raise the bar when delivering conferences and training events. We have used them for small and large groups (from 30 to 400 people) and found them to be flexible and deliver at all types of events. The staging at every venue has given us a professional and effective backdrop to the events and with the team on hand throughout our events have all run smoothly – we couldn't have done it without them."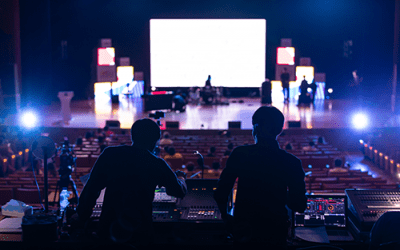 Event production isn't just about event planning. It's planning, budgeting and the management of a project, as well as marketing it to your audience. It's about the logistics, not just who and what will be there but how to make it happen effectively. Professional...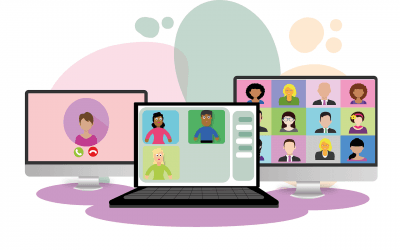 Virtual Events It's a brave new world out there. Gone are the days of travelling to conferences and meetings in person. This last year has been the year of the virtual event. Virtual events have always been valuable, but more and more businesses have been recognising...
Do you want to create something outstanding?