Outstanding conference organisation, planning and production to empower your brand. Talk to us today about planning your next conference.





Conference production and management
Do you want a flawless and inspiring conference from invitation to event conclusion? At Surtees, we produce outstanding conference planning, organisation and management. We have been providing conference management expertise for 35 years, specialising in bespoke event production and planning for conferences, award ceremonies, gala dinners, media event and product launches.
We have been the trusted conference organisers of several major clients for many years. We are a full-service conference event planning company which means we are ideal for taking on any brief, no matter how large or small.
Expert conference organisation
It is not easy to organise a successful conference, and every detail can make or break it. We have a proven track record as one of the leading UK conference organisers, so you can confidently put your next conference management in our expert hands.
With us on your side, there's no need for stress or worry when organising a conference. We have everything you need under one roof, from expertise to logistics and conference production equipment and technology. Our knowledge and attention to detail mean we can help spot things you might not have thought about.
Let us handle the conference management and logistics and work closely to support you to focus on engaging, motivating and inspiring your audience.
Conference event services
Speakers and support staff
Conference management company
Event and conference organiser
We are specialists in conference management and pride ourselves on creating an outstanding conference event every time. We work extremely hard with you and for you every step of the way to make sure your ideas become a reality.
Our conference organisers are always ready to book an initial consultation with you to better understand your goals and conference objectives and throw in some ideas based on our experience to engage and inspire your audience.
Our conference event services (for conferences and online virtual events) include providing venue sourcing, setting stage design and theming, creating content, drawing up creative concepts and visualisation, AV equipment and technicians, and overall event production.
Conference event planning company
Our end-to-end conference management services mean we'll work closely with you to provide all the elements you need to host a conference that is a resounding success and wows and inspires your delegates.
The conference production and planning process is a collaborative one where we work with you to get the right team, venue and content for your conference.
We'll take care of every detail from event design through to transport logistics and catering, ensuring that everything runs smoothly on the day. All you'll have to worry about is inspiring your audience.
Conference agents UK
We are a full-service online virtual event and conference management company and perfectly placed to plan and produce your future conferences.
A successful conference needs the right conference planning, conference technology and conference production to be in place. We are confident that our conference organisation service is a cost-effective way to reduce the amount of time you need to spend organising an event.
We are a specialist conference management company, and we pride ourselves on creating bespoke virtual and live conferences.
We work with you from start to finish (and between!) to make sure your vision becomes a reality. And we make suggestions along the way that you might not have considered.
We're always up for the challenge of hearing your creative ideas and turning them into live conferences!
What is a conference organiser?
A conference organiser is responsible for every aspect of conference planning and production, including marketing, organisation and administration.
Conference organisers are usually expected to deal with budgets, liaise with suppliers and contractors, organise an event timetable for speakers, panellists or attendees. They may also be responsible for any technical aspects of the conference such as audio-visual equipment.
At Surtees we deliver every aspect of conference management and organisation in-house, with no need to juggle lots of different suppliers.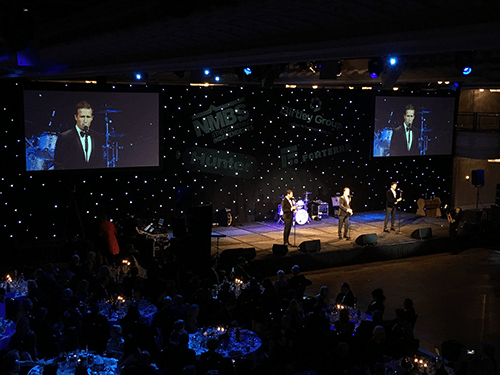 Outstanding conference organisation
Getting your message across and maximising engagement are key to a great conference. Making sure that delegates are engaged from the off and never left wondering what happens next or where they should be, it's also crucial to get the fundamental elements right.
Surtees minimises stress and keeps everything under control for you so you can concentrate on inspiring and motivating.
A successful conference engages, educates, motivates and inspires. We will help you impress delegates with outstanding conference delivery and extra special little touches.
Bespoke conference planning
Whatever kind of conference you're organising, Surtees will make sure you have the support, management, planning and production you need to leave a lasting impression. We offer:
– Conference organisation services for the most prestigious events in any industry sector.
– Expert conference planners, experienced designers and project managers to help your event reach its potential.
– All aspects of production including venue sourcing, AV installations, logistics management and creative design input.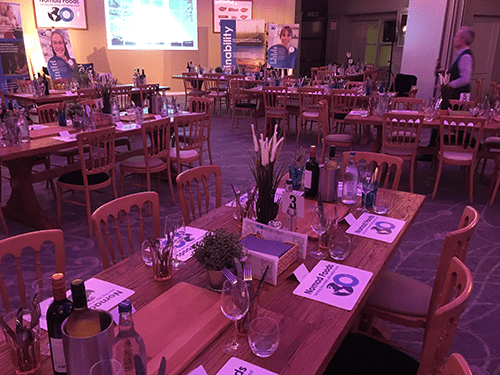 Do you want to create an outstanding conference?
Why choose Surtees as your conference organisers.
Surtees is the perfect choice. We an established conference event planning company with 35 years of experience in the event industry. We offer outstanding conference management services.
Our expert team of conference organisers create tailored event solutions, using the latest conference technology, to engage your delegates and get your business objectives across in an informative and innovative way. Some of the biggest brands in the world have partnered with us for many years.
We deliver many conferences each year from virtual online events, sales launches and award ceremonies to supplying audio visual equipment to hotels and other venues.
What sets us apart from other conference event planning companies is that we are a complete event and conference organiser and well versed in changing from a live event to a virtual online creation, and fast, if you need to in the current climate.
Our conference strategy team will work tirelessly throughout the life cycle of your event so that you can focus on what matters most – communicating your message and strengthening your brand.
There's no limit to what we can do together. Contact us today so we can start planning the perfect conference for you!
"Surtees have been instrumental in supporting us to raise the bar when delivering conferences and training events. We have used them for small and large groups (from 30 to 400 people) and found them to be flexible and deliver at all types of events. The staging at every venue has given us a professional and effective backdrop to the events and with the team on hand throughout our events have all run smoothly – we couldn't have done it without them"
Brakes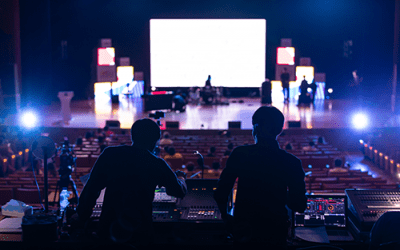 Event production isn't just about event planning. It's planning, budgeting and the management of a project, as well as marketing it to your audience. It's about the logistics, not just who and what will be there but how to make it happen effectively. Professional...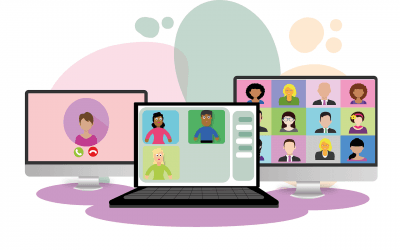 Virtual Events It's a brave new world out there. Gone are the days of travelling to conferences and meetings in person. This last year has been the year of the virtual event. Virtual events have always been valuable, but more and more businesses have been recognising...