We design online virtual events that reflect and support your goals, objectives, aspirations and visions. Let us help you host a one of a kind virtual event for you today!





From live tweeting to live broadcast, businesses and organisations are hosting online virtual events all over the world. Are you ready to get digital?
We turn live inspiring multi-day conferences filled with networking opportunities, learning sessions and attendee insights into engaging and motivational virtual events. Every event is designed to meet your specific needs and is meticulously planned with the latest event platform.
We plan our online event services with the same care and attention as an in-person live event. We think of our virtual events not as small one-off presentations, but as engagement-driven, value-added experiences where their impact extends beyond a computer screen.
Our team has everything you need to make your next virtual event a success! With our unique approach, we guarantee every detail will be perfect for your needs.
In today's world of webinars and online video calls, let's make your virtual event stand out.
What are the types of virtual events?
Virtual event management company
Virtual event planner
Virtual events can be made to be as valuable as in person events and we have all the elements that make your event successful.
We provide fully virtual and hybrid events that mix live and virtual elements. Rest assured that our attention to detail is the same whatever online event services you choose. Read our post on virtual events in 2021: Tips and best practice for success.
Virtual event services
We'll work closely with you to provide all the elements you need to host a virtual event that is a resounding success.
We bring together our expertise and creativity in the logistics side and the best online technical solutions and social media to deliver a virtual event that runs smoothly, so all you have to worry about is inspiring your audience.
Virtual event agency
We are a full-service online event management and AV hire company and perfectly placed to create virtual corporate events or turn your live event into a virtual event at the last minute.
Making an event virtual isn't tricky if you have the proper infrastructure in place.
Our virtual events are all about engaging, motivating and inspiring with clear messaging and a seamless digital experience.
We are a specialist virtual events company, and we pride ourselves on creating bespoke virtual event ideas.
We work with you from start to finish (and between!) to make sure your vision becomes a reality. And we make suggestions along the way that you might not have considered.
We're always up for the challenge of hearing your creative ideas and turning them into live events!
A virtual event is an organised meet up or event that takes place online rather than in a physical location. These events can range from small question and answer sessions to full scale virtual conferences with thousands of attendees.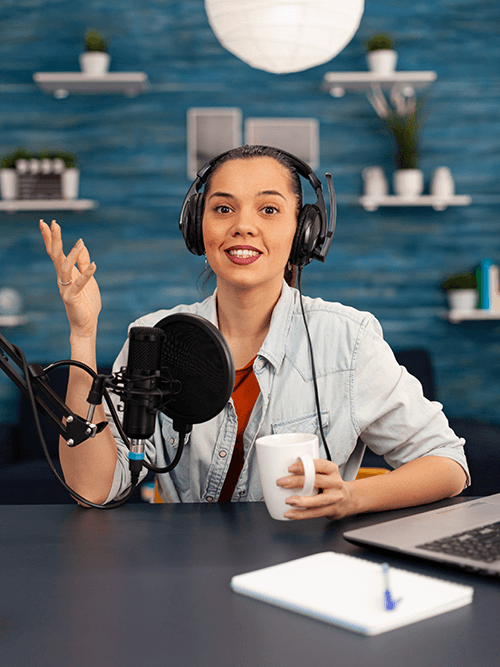 Broadcast
Usually pre-recorded or live in a studio with a set and stage design, filmed in a variety of ways. The presenters and crew are the only ones on set. The remote audience can interact with real time comments and questions.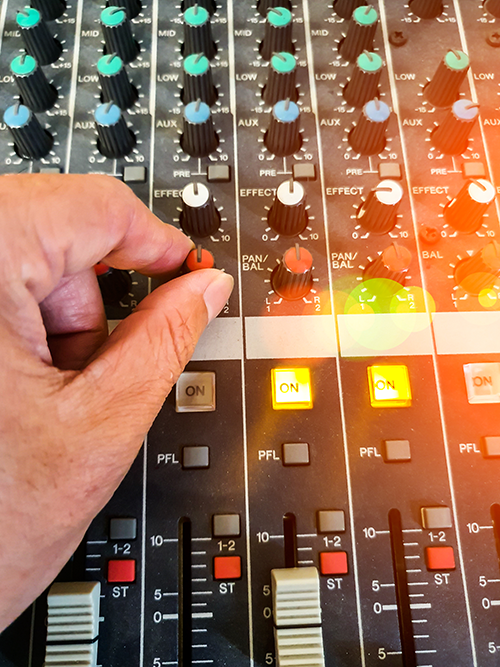 On demand
At a live event it can be hard for attendees to find time to see all the keynote speakers and visit sponsors. Pre-recorded on demand content means they can take in all of the messages delivered at a time that suits.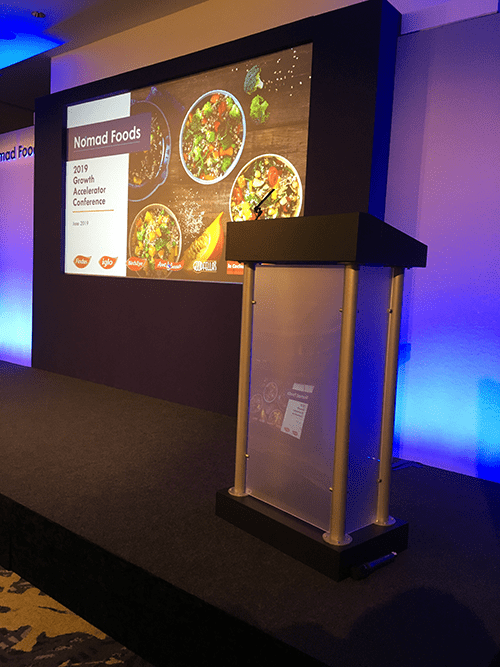 Hybrid
Hybrid events are any event that combines in-person elements with digital and online, for example a corporate event that hosts delegates in one location and broadcasts to an online audience.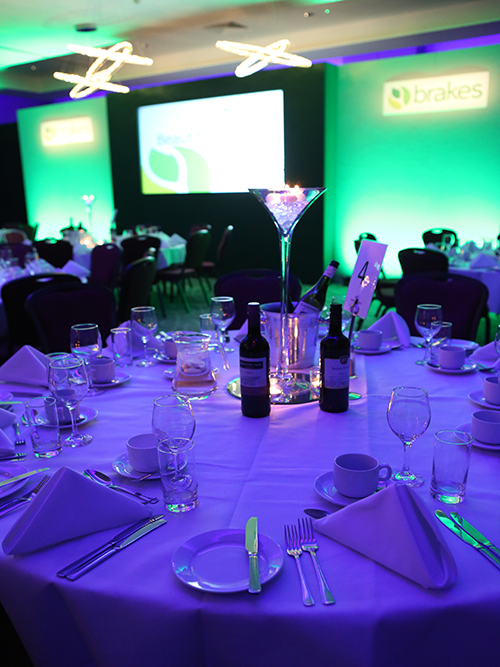 Great content
Engaging and capturing the attention of a virtual audience crucial for a successful online event. We create impactful virtual events to set the right tone from the start.
Do you want to create an outstanding virtual event?
Why choose Surtees as your virtual events company
Surtees is the perfect choice. We are established online event and conference planners with 35 years of experience in the event industry. We offer outstanding event management and event production services.
Our expert team of event managers create tailored event solutions, using the latest event technology, to engage your delegates get you business objectives across in an informative and innovative way. Some of the biggest brands in the world have partnered with us for many years.
We deliver many virtual event services each year from conferences, sales launches and award ceremonies to supplying audio visual equipment to hotels and other venues.
What sets us apart from other event management companies is that we are a complete event services company and well versed in changing from a live conference to a virtual online creation, and fast.
Our event strategy team will work tirelessly throughout the life cycle of your event so that you can focus on what matters most – communicating your message and strengthening your brand.
There's no limit to what we can do together. Contact us today so we can start planning the perfect event for you!
"Paul and the team were fantastic at pulling together the resources to host our event online at the last minute, going above and beyond to make sure that a, it happened, and b, it was such a success! Thank you so much."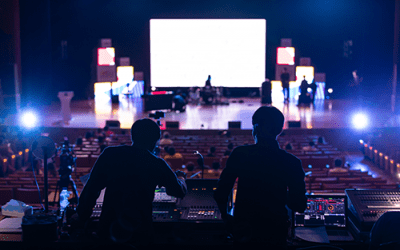 Event production isn't just about event planning. It's planning, budgeting and the management of a project, as well as marketing it to your audience. It's about the logistics, not just who and what will be there but how to make it happen effectively. Professional...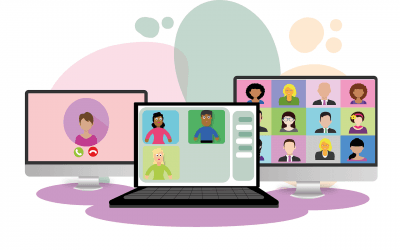 Virtual Events It's a brave new world out there. Gone are the days of travelling to conferences and meetings in person. This last year has been the year of the virtual event. Virtual events have always been valuable, but more and more businesses have been recognising...